Calais, France 2019
On the last days I spent as a volunteer in Calais with Care4Calais I had the opportunity to assist a group of dentists who came from Focus 4 Hope organization, England, to offer free dental care to refugees.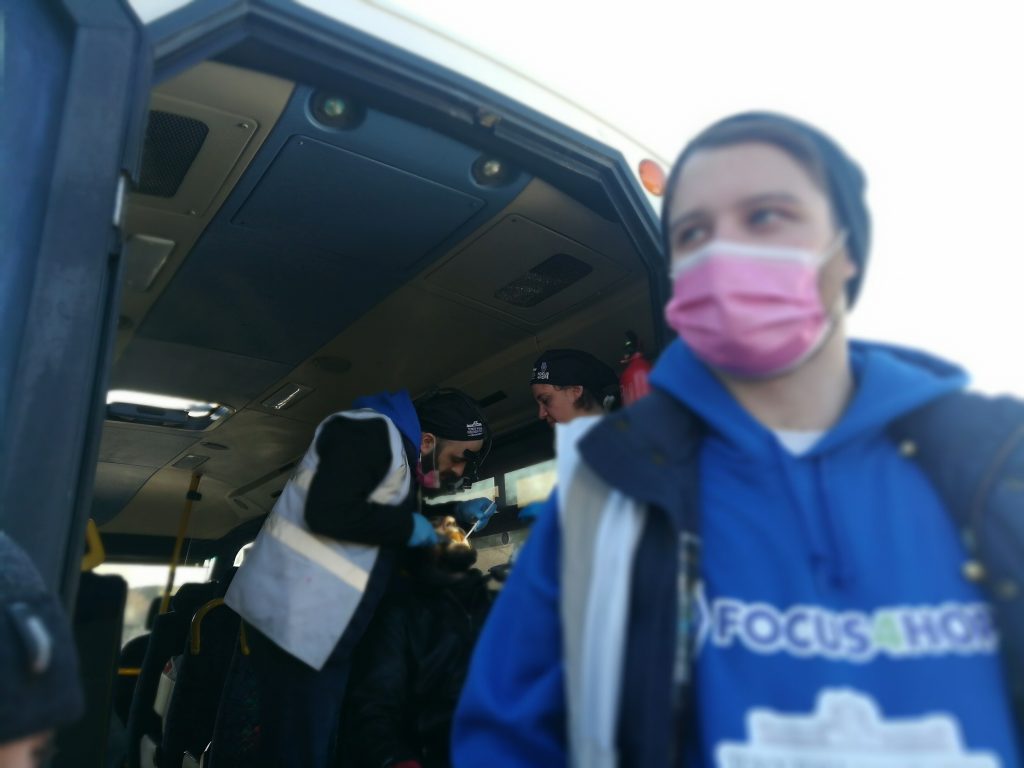 At the end of their two-day visit the dentists had treated over 200 people, performing teeth extractions and fillings with very limited resources in an equipped van. People queued standing in the cold waiting to be visited were in pain, and when their turn came found the courage to get their teeth extracted on a van seat in front of many curious eyes. Privacy was non-existent and hygiene conditions the best that could be offered, but certainly far from the aseptic glossy dentist rooms we are used to, as everything took place in a parking lot.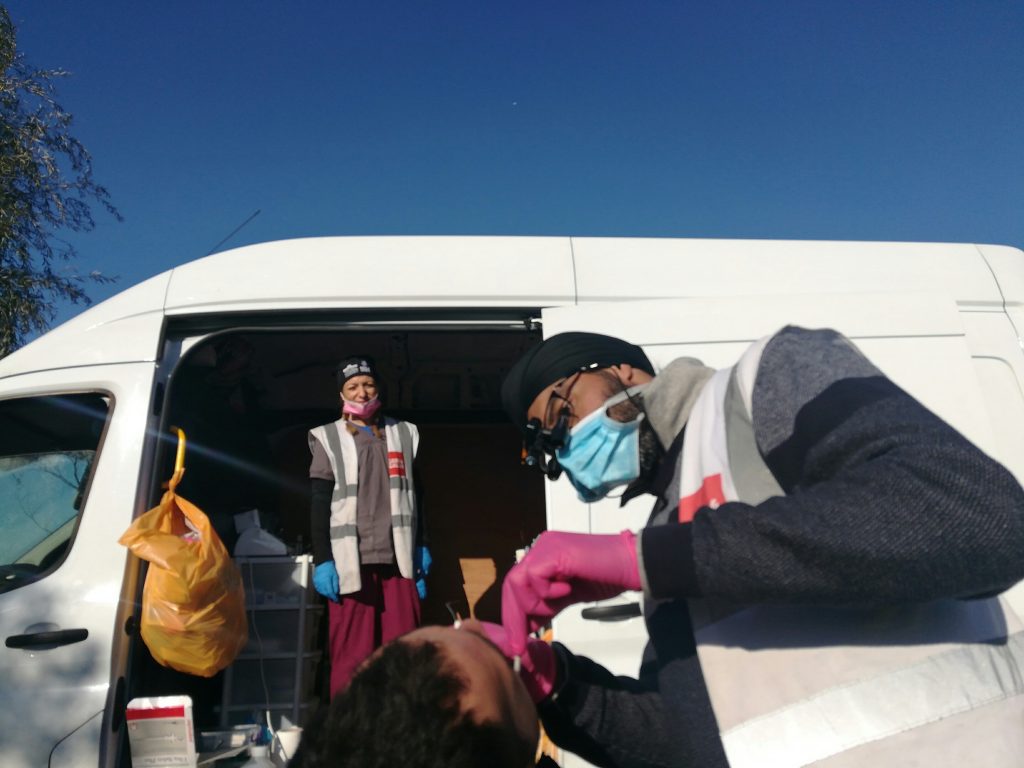 In fact, in Calais area – and as a matter of fact in all France – there are not proper refugee camps, but unauthorised settlements where people squat with the hope of reaching the UK, namely a handful of tents scattered around the coasts of northern France that get evicted by the police every other day and where humanitarian organisations try to meet basic needs with the help of donations and volunteers.
– scroll down if you want to volunteer in Calais –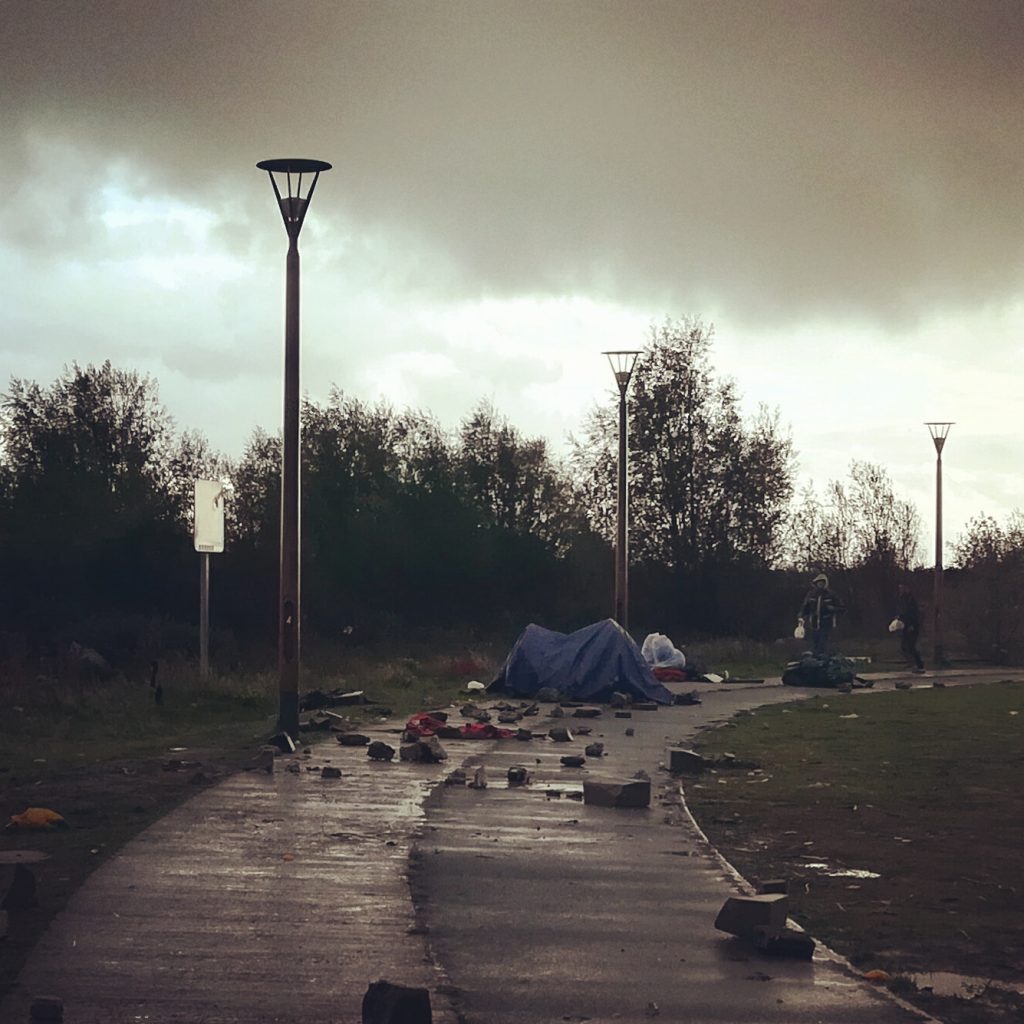 During these two days, I heard myself repeating thousands of times to the queue: "please be patient, they will visit everybody". And they did. The dentists kept saying "next, next, next", as they treated patients until past over sunset, until supplies were low and no more people were in the line. They treated Dila, a spastic young girl with a severe mouth infection. Her father was holding her during the treatment, while her mother was sobbing consoled by the dental nurse. They treated Mahmoud, who came with his teeth prothesis in his hands to get it fixed, and Jamal, who hadn't slept for nights and had a cheek as big as an orange. They treated Kilda and Niyan, two sisters aged less than 10 years old, who held their hands tight as they took turns to get their painful tooth treated. They visited Lorin and her 6 daughters, the youngest one of which was just three weeks old and had a palate infection.
Beside the pain and the stress, I also saw many happy smiles. I saw some toothless and bleeding smiles and I also saw many people smiling with their eyes, the dentists' smile behind their sanitary mask and the satisfied patients' smile behind their swollen mouth.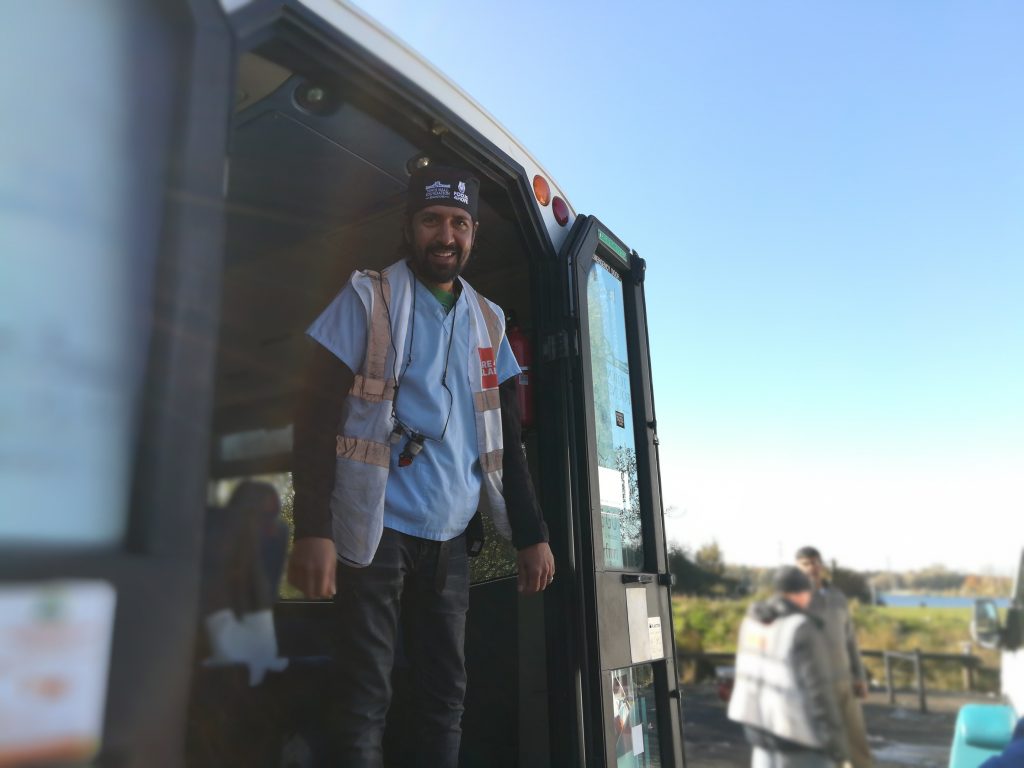 Seeing so many smiles on my last day in Calais was a precious gift that made me forget for a moment a sense of powerlessness that accompanied me during the time I spent there. Overwhelmed by the struggle of managing limited resources and of dealing with the direct consequences of politics on the lives of other human beings, it was sometimes difficult to come to my warm room thinking my support was somehow helpful. Those smiles meant a lot to me because no police raid could take what had been donated that weekend. They showed me that no situation was difficult enough to kill trust and generosity, helping me to regain trust in humanity and on my role as a citizen.
When we left the camp the full moon was shining high in the sky reflecting the light of the sun over us all, and I smiled too, thinking that we, humans living on the same planet, all share the hope for a better tomorrow, where dreams are fulfilled and teeth don't hurt.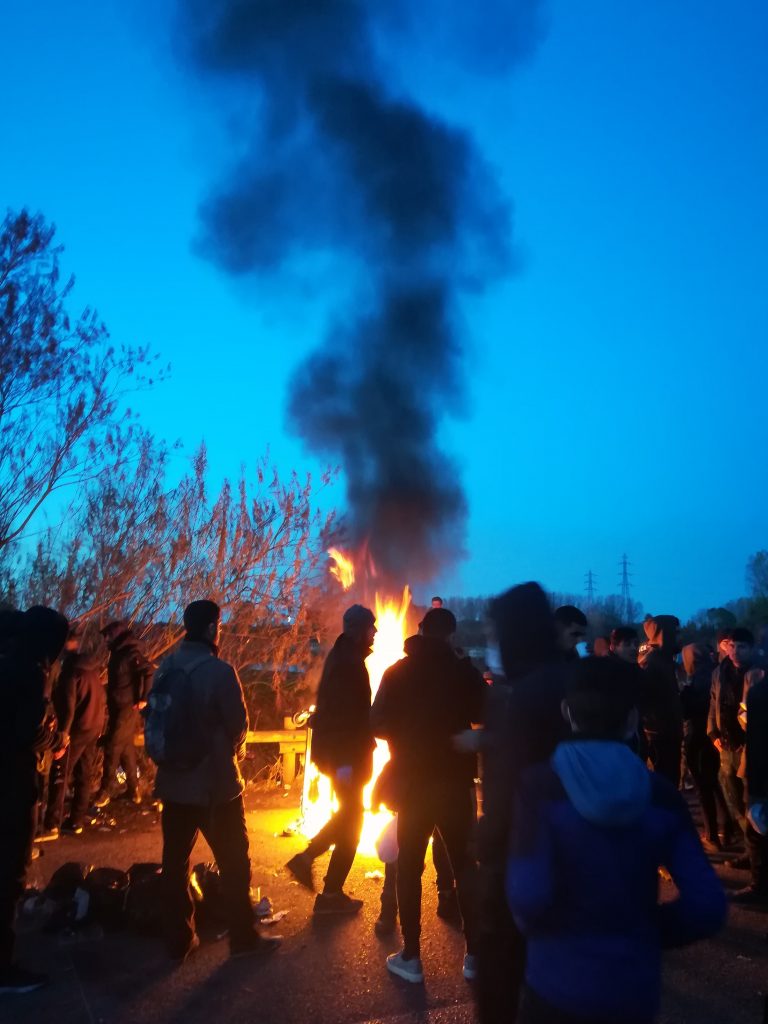 For more information about the situation of refugees in France or if you want to volunteer in Calais, contact Care 4 Calais
For more stories about refugees in Europe, browse Margeye