At first sight, Italy is a country in complete decadence. It is succumbing to a general moaning and to a fight to grab the leftovers. In this fight, the rich do as they please and they become richer and the dying middle-class struggles over the crumbs, fooled by some fake ethics that is only enforced when the ordinary ones are concerned.
Nothing new actually.
At first sight, the results of the latest regional elections give a gloomy picture of the country's situation. Six of the most important and powerful regions handed over to the Prime Minister's coalition, with an alarming upsurge of xenophobic federalist party the Northern League. Another important winner has been abstensionism, that has reached one of the highest rates in Italian history.
After years of watching the rich and the scoundrels doing what they want of this country, one may think the people would react and they did, but not in the way one would think. People are starting to go the hard way. As they can.
In Piedmont, people deceived by former left wing regional government preferred to give the victory to the Northern League, instead of being forced to vote "the lesser evil". In Rome's region, scandals over the right-wing coalition's list did not prevent them to win over the liberal proposal of the left, whose candidate, Emma Bonino, is a former European MP with a history in the promotion of women's rights.
The results of Italy's latest regional elections show an increasing wave of dissent, shown in different ways.
In the aftermath of regional elections, the country known all over the world for its great food and landscape and its impressive political scandals split between those who were too disgusted to vote and those who chose the ones who have understood lower class' fear of foreign invasion and need for security and who promote state racism.
In short, here is a personal analysis of last week Northern League's landslide victory and great abstensionism at the regional elections.
However, this time civil society, intellectuals and scientists have been making hear their voice. Unhappy of politicians and the media's representation of reality, journalists, comedians and movie makers have once again spoken up. Unfortunately, it is not only a matter of "mediatic unhappiness", it is actual censorship. Phone tapping revealed the Prime Minister's direct involvement in the Rai television board's decision to stop all programs on political debate during the regional election campaign, mainly because one of these programs, namely "Annozero" had planned to focus the debate on the Prime Minister's latest avoided legal trouble, namely the trial concerning corruption charges against lawyer David Mills. In response to this, some journalists organised a special programme, "Rai per una notte", to be broadcast by web television. The event was a success -it is claimed it has been the greatest mediatic event in Italian history- and featured some of the most controversial and acclaimed Italian journalists, cartoonists, actors and celebrities (Santoro, Travaglio, Vauro, Luttazzi, Crozza, Benigni, just to mention a few.)
Another great example of Italians' desperate reaction to the country's mediatic situation is the tv series "Boris", broadcast by Cielo/Sky/Fox. It is the story of the making of a tv drama in Italian tv studios based in Rome. All the stereotypes linked to Italian present working environment, world of the showbusiness and political and cultural dynamics are greatly represented. In fact, in the last episode of the second season (boris is currently into its third season), when making the hard decision of choosing the culprit and having to give an answer to the question "who is the killer?", the production company's choice falls on the judge, a category collocated in the Italians' mind as the most vicious and wicked one. This is the result of the Prime Minister's 20 year old propaganda that has depicted the judiciary as the largest conspiracy group of all times preventing the brave to rule as they please because of useless red tape.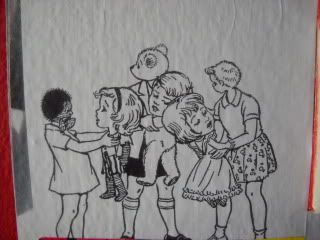 I want to believe that the great abstensionism and support for the Northern League at the latest regional elections are signs of a fed up people and not of a careless or racist one. Some decided to support those who seem closer to the people, those who have replaced trade unionist and Communist activists in factories and disadvantaged neighbourhoods. The same who reject multiculturalism and represent a separatist and xenophobic political group.
Some others decided not to vote at all, most of whom probably used to cast their vote for left-wing parties. But there has been too great disappointment even on that side. A clear example is Piedmont, where, if the anti-high speed train activists had voted for the former left-wing governess Bresso, she would have won. This militant group has been compared to Asterix and his village, because of the way they keep struggling to defend their valley from being further destroyed by public works. Most of them did not vote, or supported a newly formed political party promoted by Beppe Grillo, one of Italy's most controversial comedian. This caused the victory of the Northern League even in this usually leftist region.
Those who did not vote or supported Beppe Grillo's independent party preferred to give power to the far right than to force themselves to vote for a left-wing coalition they do not recognize. And now they also have to put up with the consequences. Less funds for education, healthcare, social integration programs…you can lead your own life and struggle but, being a human living in a given society, one is still linked to these vital aspects of society..Of course, newly elected Piedmont governor Roberto Cota has already started to take steps in order to limit the freedom and to protect the ethics of his electorate, such as not endorsing (i.e. not financially supporting) country-wide famous gay pride demonstration and limiting the diffusion of Ru486 abortive pill in local hospitals.
The state of decay of a country is very much related to people's trust in institutions and to its cultural vitality.
It is true, Italy is today a decadent country but, even in the gloomy results of the latest elections and in the appalling national economic situation (let alone corruption, fraud, violence…) I can feel a slight reaction. Something is moving. I don't know in which direction, but at least Italians are making a choice. And civil society is still alive.
So, although everyday Italians have to face the most absurd official statements that keep them away from reality, (Let's not forget that, among many many other unbelievable actions, the Prime Minister had the guts to publicly say during the electoral campaign that his government will defeat cancer within the next three years…while funds for research keep being reduced…) people are realizing something must change.
For the worse. In order to get better. Hopefully.
Touch the bottom and come up. Though I wonder: what if this situation is bottomless?